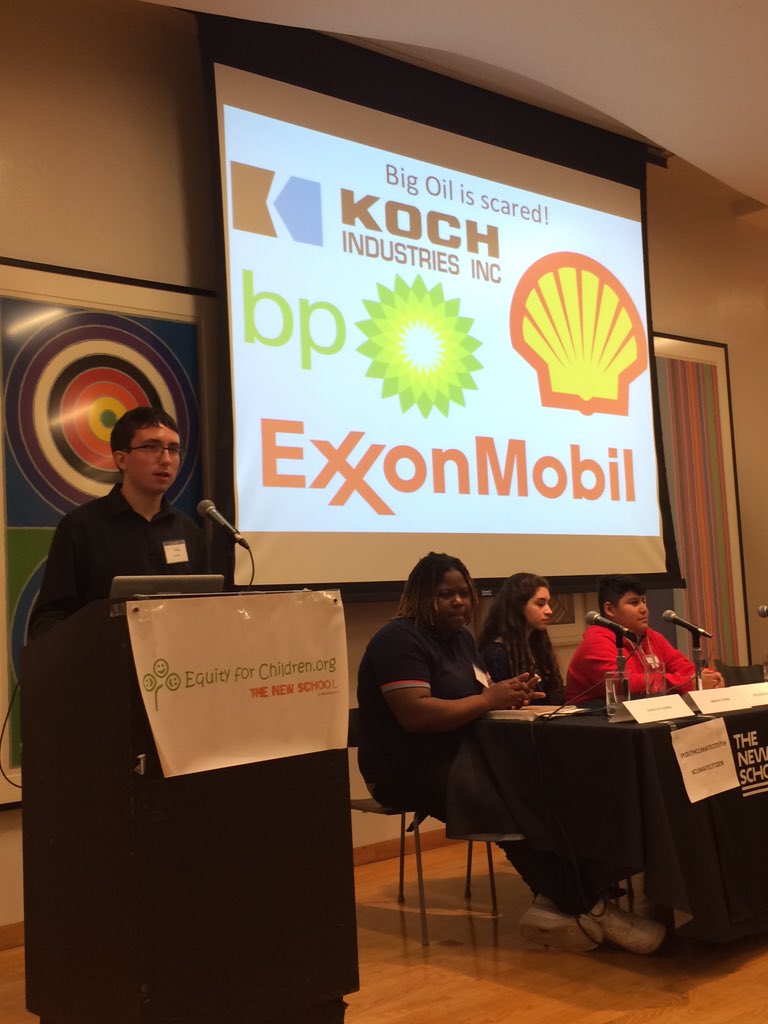 From:
EcoWatch
|
December 8, 2015 10:21 am
Twenty-one young people from around the country are working to keep the world's largest fossil fuel companies from intervening in their constitutional climate change lawsuit. Last week, the youth

opposed

the industry's proposal to intervene as defendants in their case.
The proposed interveners are trade associations for major corporations, including the American Fuel and Petrochemical Manufacturers (AFPM)—representing ExxonMobil, BP, Shell, Koch Industries and virtually all other U.S. refiners and petrochemical manufacturers—the American Petroleum Institute (API)—representing 625 oil and natural gas companies—and the National Association of Manufacturers (NAM).
"These organizations were not named as defendants in our complaint," Phil Gregory, of Cotchett, Pitre and McCarthy said. Gregory serves as one of the attorneys for the youth plaintiffs. "The fossil fuel industry understands how significant our case is. They want to join the federal government in attempting to defeat the constitutional claims asserted by these youth plaintiffs. The fossil fuel industry and the federal government lining up against 21 young citizens. That shows you what is at stake here."
The lawsuit asserts the federal government has violated the youngest generation's constitutional rights to life, liberty and property. It also claims the government failed to protect essential public trust resources by facilitating the exploitation of fossil fuels. The youth have asked the courts to order the federal government to prepare and implement a science-based national climate recovery plan. MORE