Republican presidential candidate Ted Cruz seemed poised for victory in the Iowa caucuses over most of the past month but has suffered tough counterattacks from critics within his party at the worst possible time for him.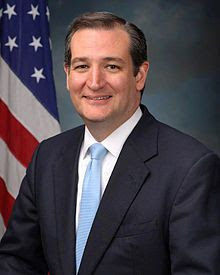 As often happens in presidential politics, Cruz's difficulties arose from rivals in his own party.
Setbacks cascaded just as he began leading several polls beginning in December for the first national contest, the Iowa caucuses on

Feb. 1

.
Cruz's momentum in Iowa is fueled by its strong base of evangelical Christians and tea party enthusiasts, along with his other logistical advantages over rivals. These include Cruz's unusually strong and controversial initiative to use data harvested from Facebook users to target them with pinpoint precision.
But a cascade pf sudden attacks during recent days are hurting Cruz and could doom his candidacy because of the primary calendar, which magnifies the importance of a few states in ways especially harmful to the Texas senator if he slips in Iowa.
In fact, the Trump ascendancy in recent days arguably represents the most astonishing reversal of fortune among presidential candidates in modern history during a two-week period.
Today's column provides an overview of these developments, which are explored more fully in a series to be published here over the next few days. Topics include:
GOP fears of a Trump nomination, illustrated by establishment attack on Trump during the Jan. 12 party-vetted GOP reply to President Obama's State of the Union address;

Cruz's growing strength illustrated by his controversial data mining operation and rejection of Trump's overture to join a Trump-led GOP ticket next fall;

Trump's challenge to the eligibility of the Canadian-born Cruz to be presidency under the Constitution's requirement of "natural born" citizenship;

Revelation that Cruz received $1.2 million in loans from Goldman Sachs and Citibank that he failed to report as funding for his successful campaign that year for a U.S. senate seat for Texas;

Opposition to Cruz from GOP leaders, including Iowa Gov. Terry Branstad, former GOP presidential nominee Bob Dole, and others.